Our House Helps Families With No Other Place to Call Home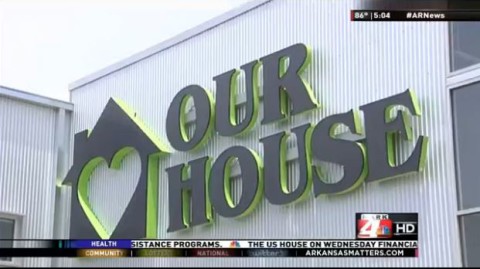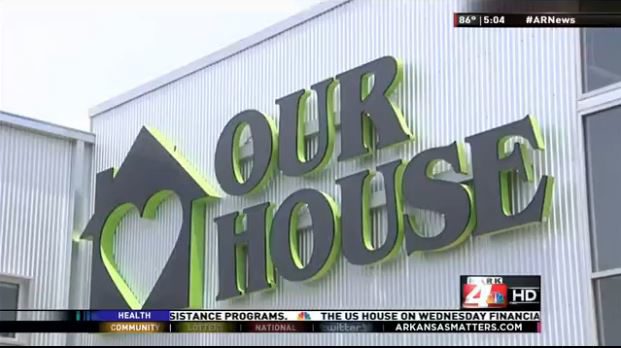 LITTLE ROCK, AR – "Uh I was doing some moves for basketball when I get home."
And where is home?
"Up there."
Right over the hill at Our House, a non profit organization in Little Rock helping families who have no other place to go.
"We were living on the street and couldn't find a home, my mama didn't have a job, she didn't have any money, we were poor so we came here."
But coming here has been a bail for Jasmine, especially building friendships.
"Kaley, she's been very nice to me, she's given me a lot of courage."
And she's giving back by teaching them.
"I don't actually know her but I like her singing and I like her dancing."
How her favorite singer Beyonce moves.
Jasmine and other homeless or former homeless children can take their mind off of some of the things they've been through at least for a while as they participate in the first day of summer camp at the newly built children's center on the Our House campus.
"It's a 19,000 square foot center, inside are five classrooms in our child development center and another three club spaces for school age kids, that's enough space for 90 school age kids everyday."
There is also a state of the art technology center and cafeteria the goal behind the colorful walls.
"If you can just imagine being a homeless parent who was leaving your child with a stranger so that you could go look for a job, never found that job, became homeless, stayed in a shelter coming in just feeling terrible about yourself, and you look out the window from the shelter right up there and you look out open the blinds and you see this amazing children's center."
A safe place where kids like Jasmine can live out their destiny no matter what set of negative circumstances may seem to have brought them here.
"My hope is I will be a great dancer."