My Town Hero: Arkansas woman makes huge difference in community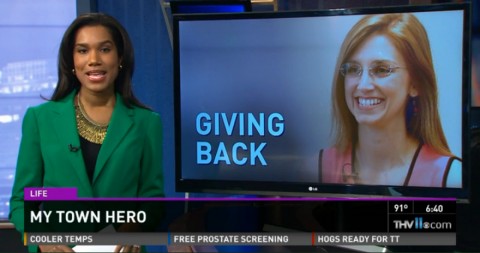 LITTLE ROCK, Ark. (KTHV) – A woman in Little Rock has dedicated her life to helping working homeless adults and their children stay together and live successful lives. Her passion to help others is what makes her so deserving of being featured as a My Town Hero.
For Georgia Mjartan, there's nothing more rewarding than helping children and their parents succeed.
"I grew up not a mile from Our House. I was very aware of the disparities and social injustices even as a little girl," said Georgia Mjartan. She explained that that's what motivated her to do something meaningful in her own community. After taking over as Executive Director of the homeless shelter, Our House in 2005, Georgia became inspired to create a youth center. "I looked around and saw all of these homeless children who had nowhere to be during the summer hold up in a dark dormitory in the shelter."
Her vision became a reality when a $5 million facility opened three months ago to provide summer and after school programs for underprivileged school-aged kids. The center more than tripled their daily capacity to serve children.