Parents Clean Up "Our House" in Little Rock Saturday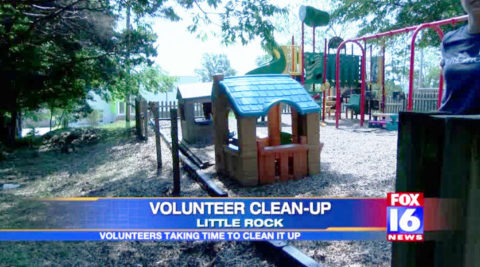 Parents of kids are attending "Our House" in Little Rock, taking time to clean it up.
About a dozen parents spent Saturday morning removing part of a  damaged fence from a playground, pulling weeds from flower beds, wiping down walls and organizing books in classrooms throughout the building.
It was all a part of the Family Volunteer Day.
Organizers say the work done helps those most in need feel a bit more comfortable where they leave their kids while they go job hunting.
"This is their home during the day, during the week. So we are really glad we can provide that extra step in our service … and make sure we have a clean environment for our kiddos and a safe one as well,"said Sarah Runyon.
Organizers say this an event they do once a year to get prepped for the summer classes.