LR Hosts Our House Health and Wellness Day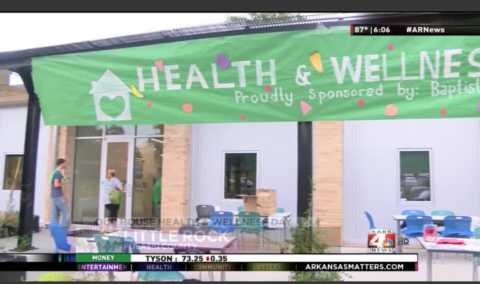 Click here to view KARK's news coverage
KARK
LITTLE ROCK, Ark.– Hundreds of people had their health checked Saturday for the 5th Annual Our House Health and Wellness Day in Little Rock.
Companies were on site to provide low income families and the homeless with free check ups, mental health
screenings, hearing and speech testing, and flu shots.
The event was presented by Baptist Health.
"Part of our reason for focusing on health and wellness with the homeless, is our priority, is to keep them in their homes before they ever become homeless, to keep them in their jobs. And one way we can do that is by ensuring their wellness is top notch," said Georgia Mjartan, Executive Director.
Organizers say they plan on having more initiatives for the homeless.
Copyright 2016 Nexstar Broadcasting, Inc. All rights reserved. This material may not be published, broadcast, rewritten, or redistributed.
Check out Our House's photo gallery of the event here