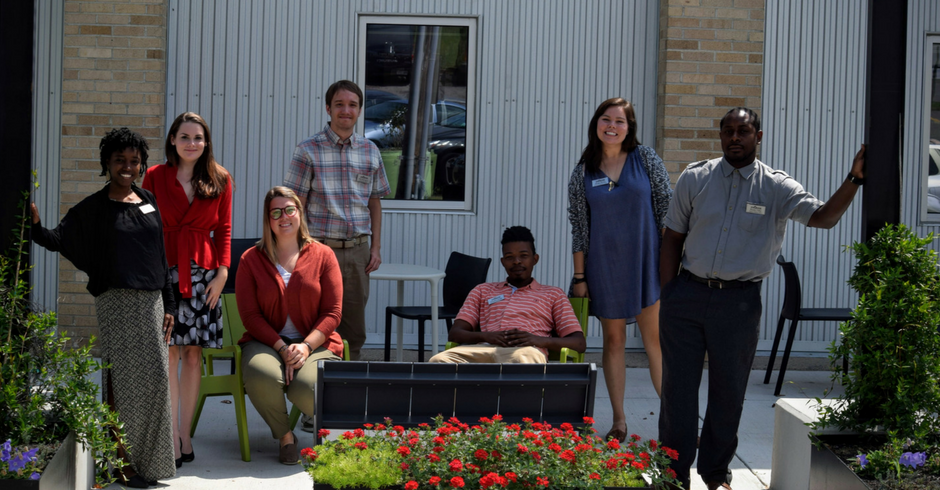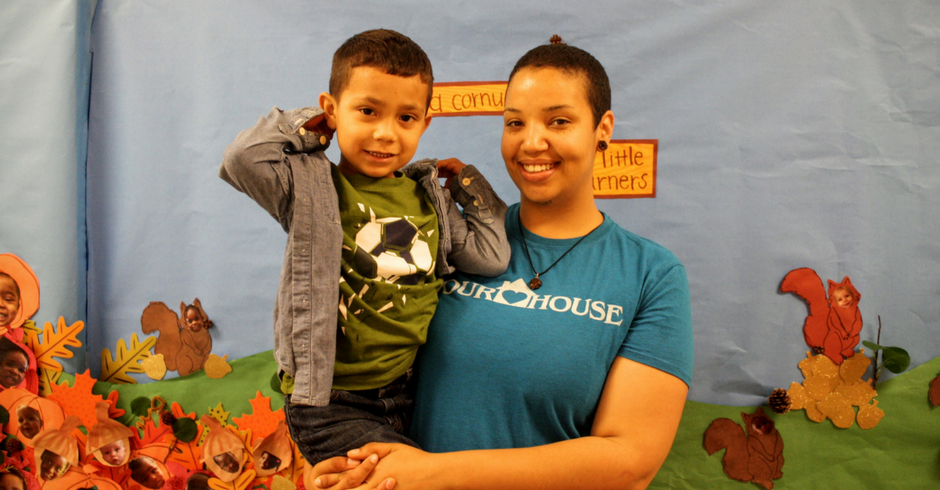 We have an amazing team of national service members that give their time and support to achieve the Our House mission. AmeriCorps, Americorps VISTA, and AmeriCorps VISTA Summer Associates members are full time volunteers that serve alongside staff, receiving a monthly stipend and education award. Whether it is in working directly with clients or building capacity behind the scenes, their efforts touch every part of Our House programs.
Our House is a great place to give a year of service. Recognized as Best VISTA Site in Arkansas in 2010, Our House provides excellent experience and professional development opportunities for careers in the nonprofit sector.
AmeriCorps
VISTA
VISTA Summer
What is AmeriCorps?
AmeriCorps engages more than 75,000 men and women in intensive service each year at more than 15,000 locations including non-profits, schools, public agencies, and community and faith-based groups across the country. At Our House, a handful of service members work hands-on with our clients, residents, and children. They create engaging programs and lesson plans, organize events, and have the opportunity to impact the lives of those we serve on a daily basis. This is a great way to get deeply involved with our Children's and Learning Center programs.
What are the benefits?
AmeriCorps members are given a living allowance, health care, childcare (if applicable), and become eligible for the Segal AmeriCorps Education Award upon successful completion of the program. Additionally, Our House offers many on and off-site training opportunities for its members; and members are encouraged to take advantage of the experience, support and resources of the Our House staff and nonprofit community.
How do I apply?
Recruitment for AmeriCorps Members begins in the summer to begin their term of service in the fall. Please check the Employment page for current listings. For more information, contact the VISTA Leader at vistaleader@ourhouseshelter.org
AmeriCorps Resources:
What is AmeriCorps VISTA?
Volunteers In Service To America is a national program dedicated to fighting poverty across America. VISTAs work to build capacity for nonprofits, allowing programs to continue to expand by building sustainability into the future. Our House has a variety of opportunities to build capacity: fundraising and resource development, volunteer recruitment, program development, mass media and communications and more.
What are the benefits?
Positions are full-time and require a 1 year service term. According to the VISTA commitment to live and work alongside those they serve, VISTA members receive a monthly stipend and emergency health benefits. At the end of their service, VISTA members may earn the Segal Education Award of $5,730 or choose a cash stipend of $1,500. VISTA members can participate in free training and professional development through VISTA resources. They are also encouraged to take advantage of the experience, support and resources of the Our House staff and nonprofit community.
How do I apply?
Recruitment for most AmeriCorps VISTA positions start in the spring to begin their service in August. To check on our current needs and opportunities, please visit our Employment Page. For more information contact the Our House VISTA Leader at vistaleader@ourhouseshelter.org.
Apply to VISTA opportunities through the AmeriCorps Portal.
VISTA resources:
The VISTA Summer Associate Program is a full time service opportunity that requires a commitment of 10 weeks, from the beginning of June to early August. Most of Our House's Summer VISTAs are counselors for our out-of-school-time summer program, Our Club Summer, for school aged youth 6-17. Other positions may include an opening in the Little Learners, development, adult education, special projects, or operations team. Recruitment starts in spring and continues until all positions are filled.
Summer VISTAs receive a monthly stipend. At the end of their service, VISTAs are awarded the Segal Education Award of $1,212 that can be used towards past or future education loans.
To find out our current needs, please check the Employment Page.
VISTA Summer Resources: