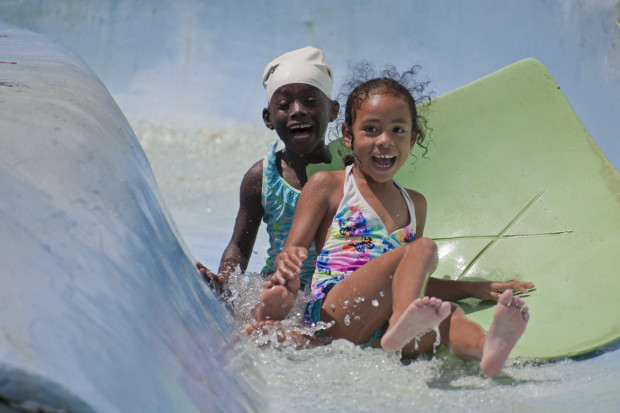 4th Annual Party of the Patio Benefiting Our House!
Join us on the patio of US Pizza in Hillcrest this Thursday beginning at 5pm. In addition to the wonderful pizza, sandwiches and salad, Lost Forty Brewing will we launching their newest seasonal beer to help fend off the summer heat. LePops is even bringing a popsicle version along.
We'll be collecting summer swim items. Party on the Patio t-shirts will be on sale with a portion of sales benefiting Our House, and all sales from Lost 40 beer will go towards Project Swim, a drive to raise enough money and supplies for 150 homeless and near homeless children summer swimsuits and towels.
You can also bring new swimsuits, beach towels, summer toys or cash to any US Pizza! Bring a swimsuit plus one additional item, and receive a free Lost Forty Tote Bag (quantities are limited so come early!)
Other Ways to Help
1. Drop off new swimsuits and/or towels at any US Pizza.
2. Eat at US Pizza and add $1.00 or any amount to your ticket.
3. Drop off a check at US Pizza or Mail directly to:
Our House PO Box 34155
Little Rock, Ar, 72203.
Attn: Georgia Mjartan and memo Project Swim.
Special Thanks to U.S. Pizza Co. and Lost Forty Brewing!