Join the Our House team! Below are our available employment or AmeriCorps positions. Not from Little Rock? Check out our Life in Little Rock page to get acquainted with our beautiful city.
AmeriCorps Positions
To read the full AmeriCorps job position, please click the corresponding link below.
To apply, send your resume and cover letter to Maureen Martin at maureen@ourhouseshelter.org and include the job title in the subject line.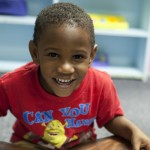 Children's Programs
To apply, email your resume and cover letter to maureen@ourhouseshelter.org. Please put the position you are applying for in the subject line. AmeriCorps, Peace Corps, and other national service alumni are encouraged to apply.
Internships
There are currently no internships available.