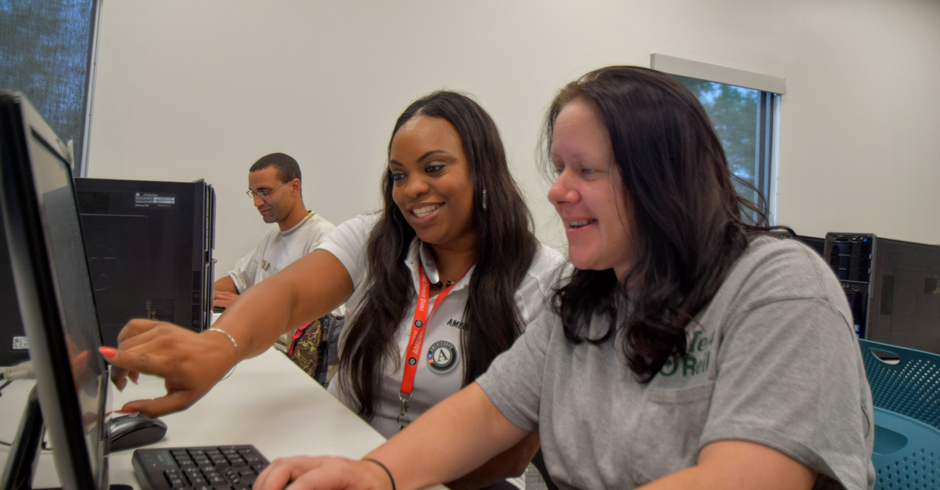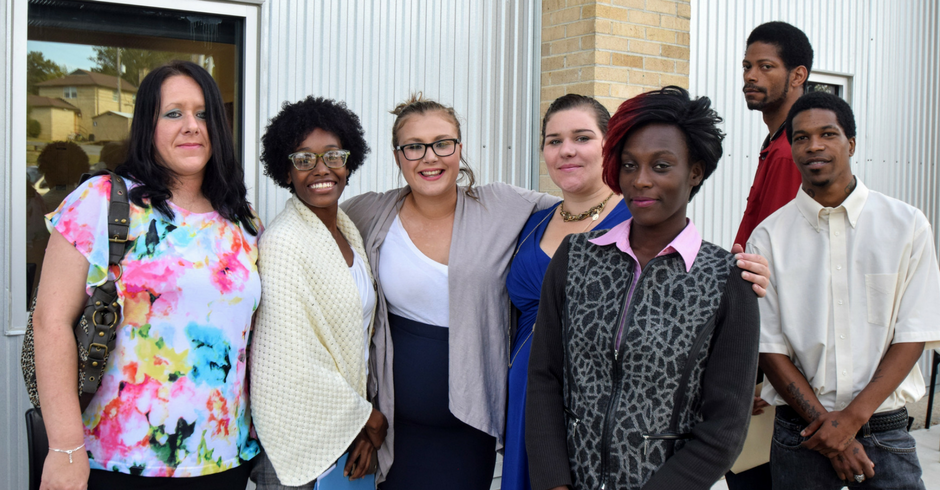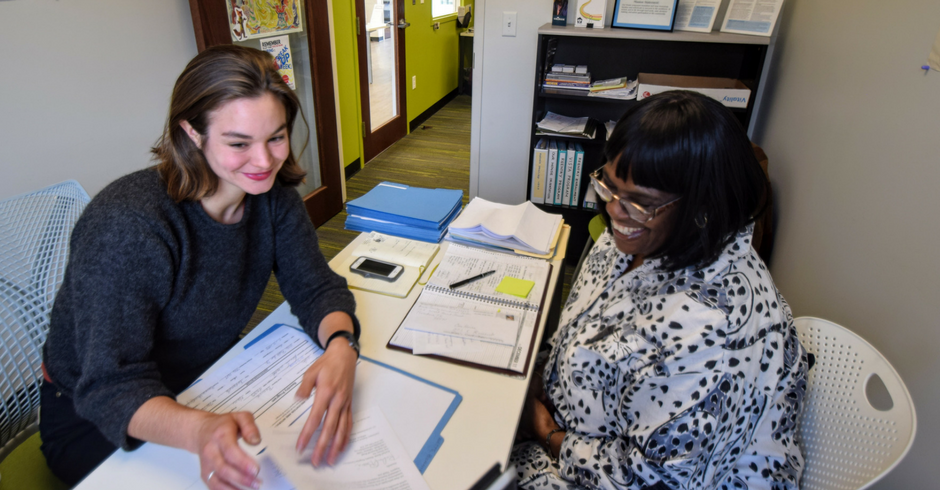 At the Career Center, we believe that with hard work and quality resources, residents and community members can leave our center with the tools and skills needed to excel in both a career and in day-to-day life.
Our three main areas of focus are Education, Employment & Training, Financial Empowerment, and Health & Wellness. We also have a Reentry program targeted to Career Center students with past criminal history.
Education
Employment & Training
Financial Empowerment
Health & Wellness
Reentry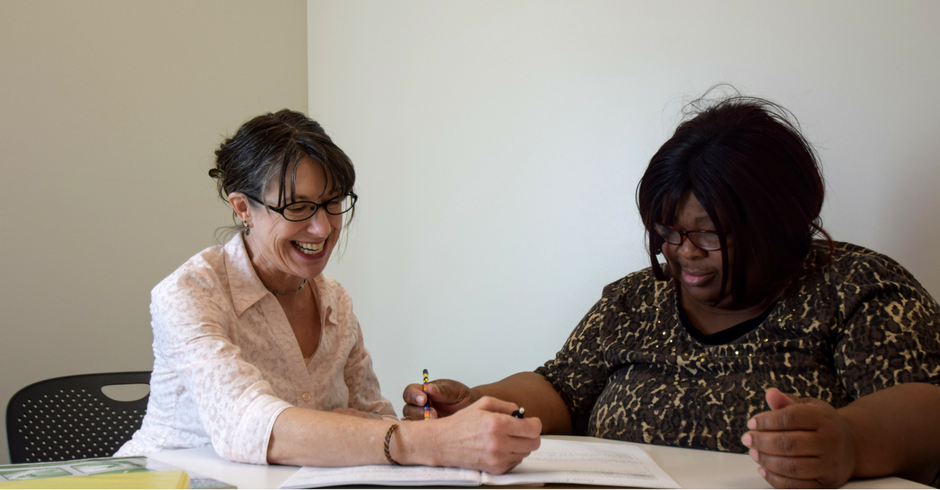 Our House views education as an essential part of someone's path to success in the workforce. We offer comprehensive services for adults to increase their education level and reach their education goals. We utilize staff expertise, licensed instructors, proven curriculum, and skilled volunteers to provide these high level services:
GED Instruction • Adult Education • College Readiness • WAGE Certificates • Career Readiness Certification • Literacy in Action • Computer 101 • Legal Aid Workshops • Small Business Academy • Culinary Classes • Parenting Support Group • Be Your Child's Best Advocate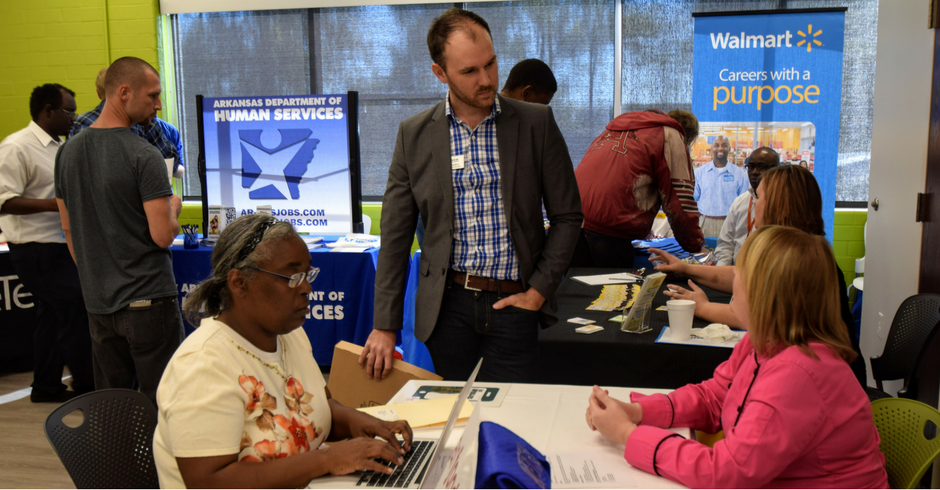 The Career Center is uniquely equipped and committed to empowering people to build skills, access employment, and grow in their careers. Our skilled employment coaches, employer partners, and employment and training resources allow us to serve people at every stage of their career development. We offer:
Job Skills • Resume Writing/Review • Job Search Assistance • Record Sealing Clinic • Dress to Impress Events • Professional Clothing Closet • CDL Training • Forklift Training • Vocational Training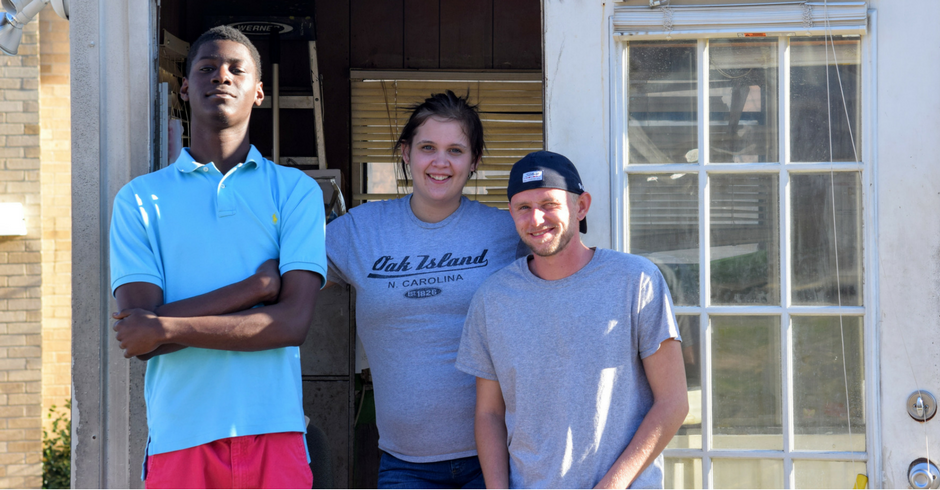 The Career Center gives people the opportunity to increase their financial literacy and skills, apply those skills in several key ways, and learn to invest their money in ways that will promote asset development and aid long-term financial health. We offer individual, group, computer-based, and classroom-based opportunities led by skilled volunteers and financial professionals. Some of the services and topics we offer are:
Bank On It • In Trouble Credit Repair • Credit Cards • Saving and Investing • Cars and Loans • Living On Your Own • The Art of Budgeting • Buying a Home • About Credit • About Consumer Policy • Better Money Habits • One-on-One Financial Counseling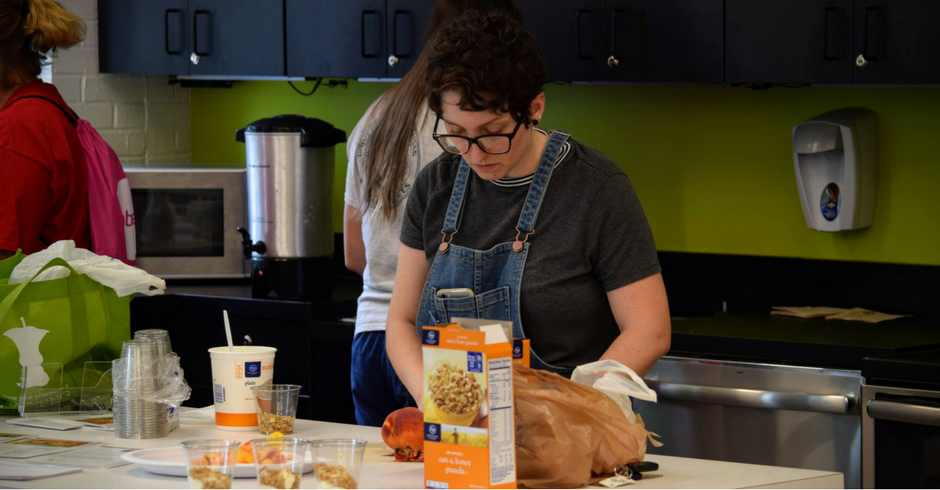 The Career Center prioritizes the holistic health and wellness of our clients. Our services are provided by trained health professionals, partners, health coaches, and committed volunteers. We offer:
Healthy Relationships • Individual, Family, and Group Counseling • Building Self-Confidence • Relapse Prevention • Early Recovery Skills • 12-Step Meetings • Physical Fitness • Nutrition • Wellness Coaching • Health Screenings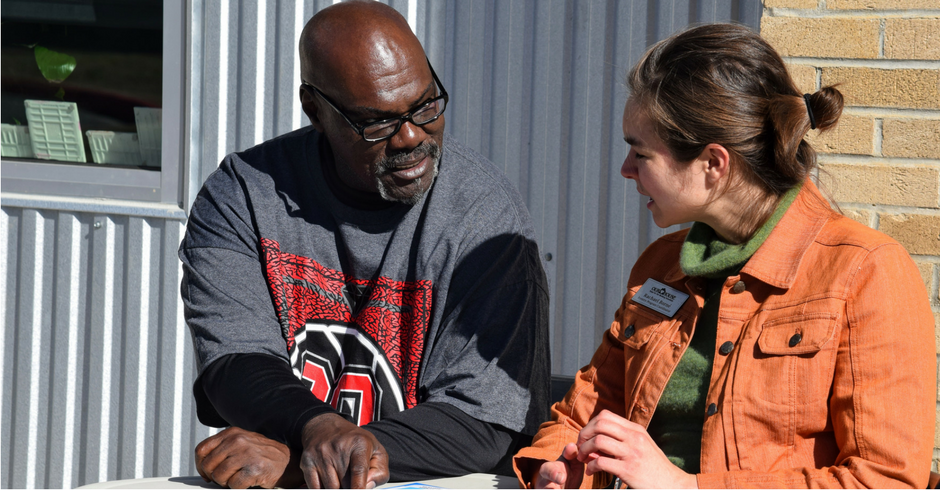 Within the Career Center, there is a program specifically targeted to students with past criminal history. The Reentry Program focuses on specific barriers unique to their situation.
In addition to accessing all that the Career Center offers, program participants receive one-on-one guidance in building a career plan and navigating potential obstacles to employment. This includes assistance in sealing past convictions and coaching on how to discuss a criminal history in job search scenarios. With the help of the Reentry Program ex-offenders put their past behind them and look forward to a brighter future.
Are you or do you know someone who is interested in these services? Please contact our Reentry Program Coordinator or stop by the Career Center during hours of operation.
Rachael Borné
Reentry Program Coordinator
rachael@ourhouseshelter.org
501-374-7383 ext 218
PO Box 34155
Little Rock, AR 72203
Location:
302 E Roosevelt Rd
Little Rock AR 72206
Hours:
Monday to Friday: 8am to 4pm
Monday to Thursday: 6pm to 8pm