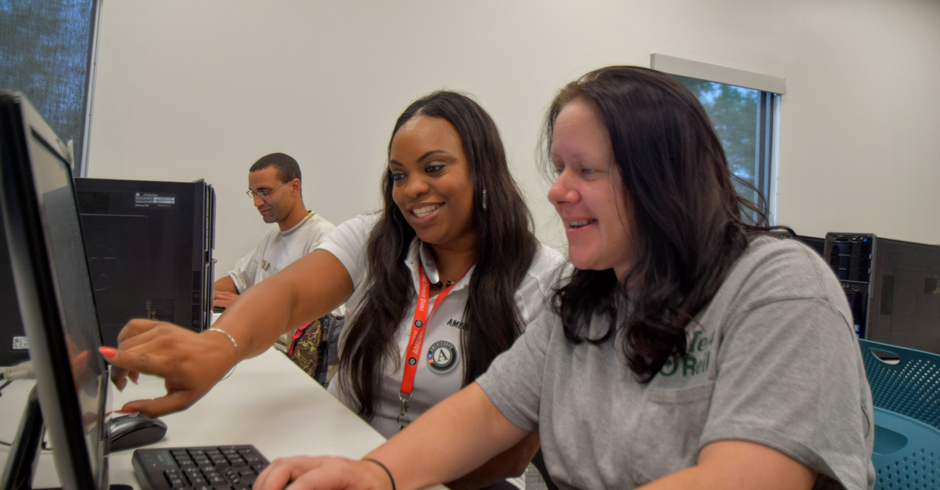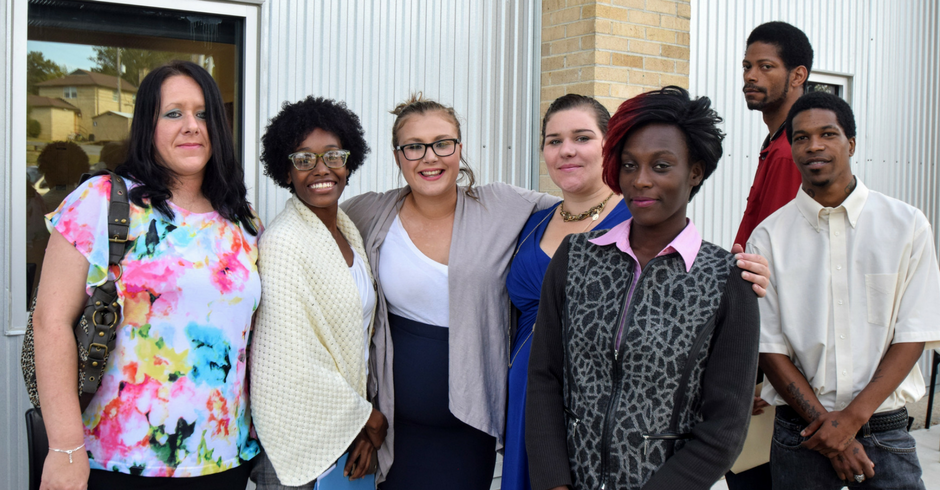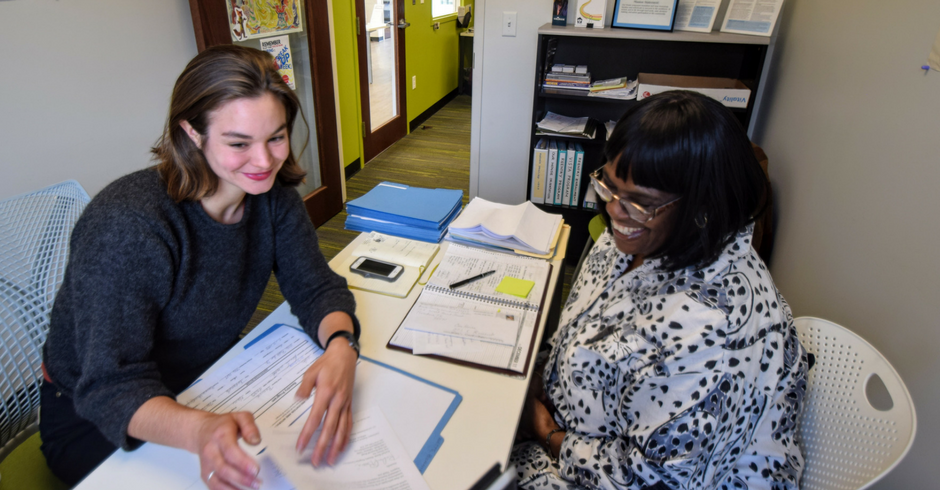 At the Career Center, we believe that with hard work and quality resources, residents and community members can leave our center with the tools and skills needed to excel in both a career and in day-to-day life.
Our three main areas of focus are Employment, Adult Education and Life Skills. We also have a Reentry program targeted to Career Center students with past criminal history.
Employment
Education
Life Skills
Reentry
Along with assisted job search in the computer lab, Career Center students can participate in many workshops and activities, including:
Career coaching • Job Trainee Program • Workforce Alliance for Growth in the Economy (WAGE) Program • Snyder Environment & Arkansas Business Workforce Program • Employment skills training • Resume building course • Practice Job Interviews
Wherever they are in their education, Career Center Students can better their credentials by participating in:
GED Instruction • TABE education course and testing • Hands-on IT (Information Technology) classes • Beginning and advanced computer training • UALR TRIO Educational Opportunity Center (EOC) counseling services for college enrollment
Life Skills workshops and support groups focus on enriching the whole person. Activities include:
Money Management Classes • Financial Advising • Budgeting and Savings • One-on-one Budgeting • Tenant Readiness Classes • Legal Education Classes • Driver's Education • Parenting Classes • Our HOPE (Healthy Options for Parenting Education) classes • Parenting the Strong Willed Child • Additional parenting courses • Domestic Violence Recovery • Healthy Relationships • Men's Support Group • Stress and Coping Group • Relaxation/ Quiet Time Group • Healthy Living Educational Opportunities. • Anger Management Group • Nutrition Courses • Cooking Matters • Conflict Resolution Classes • Home Economics Classes
Within the Career Center, there is a program specifically targeted to students with past criminal history. The Reentry Program focuses on specific barriers unique to their situation.
In addition to accessing all that the Career Center offers, program participants receive one-on-one guidance in building a career plan and navigating potential obstacles to employment. This includes assistance in sealing past convictions and coaching on how to discuss a criminal history in job search scenarios. With the help of the Reentry Program ex-offenders put their past behind them and look forward to a brighter future.
Are you or do you know someone who is interested in these services? Please fill out the form below and email it to:
Reentry Program Coordinator
rachael@ourhouseshelter.org
501-374-7383 ext 218
PO Box 34155
Little Rock, AR 72203
Downloads:
Location:
302 E Roosevelt Rd
Little Rock AR 72206
Hours:
Monday to Friday: 8am to 4pm
Monday to Thursday: 6pm to 8pm
Our House Career Center In the News!